Frog Of The Month
This Month's Featured Frog is:
Morpheus & Jeckle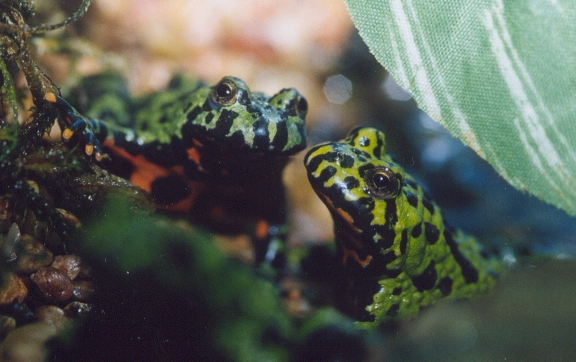 Tara from New Jersey sent in this great photo of her Firebellied Toads.
She's had them for 2 years. She also has some baby Tree Frogs.
You can read more about this type of frog in the Firebellied Toads Species Caresheet.
Froggy friends can email Tara at Littltara@aol.com.
---
Other Previous Frogs of The Month
---

If you'd like to have your frog featured as Frog Of the Month,
please read the Frog Of The Month! Entry Instructions