Frog Of The Month
This Month's Featured Frog is:
Giget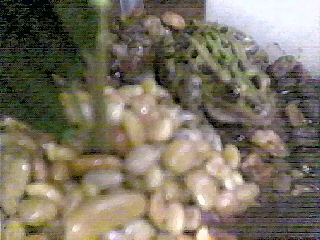 Giget belongs to Katie!

You can read more about Leopard Frogs here.

Katie writes:
This is my frog Giget. He is a leopard frog. I got him for my b-day. He is 6 months old. He is the coolest frog in my book!!!
You can send froggy email to Katie




---
Other Previous Frogs of The Month
---

If you'd like to have your frog featured as Frog Of the Month,
please read the Frog Of The Month! Entry Instructions