Frog Of The Month
I haven't been updating in a while, (incase you hadn't noticed), but despair not! There is a place to go see featured monthly froggies online here: Hoppy Together's Frog of the Month feature!




This Month's Featured Frog(s) are:
Beth's Easter Frogs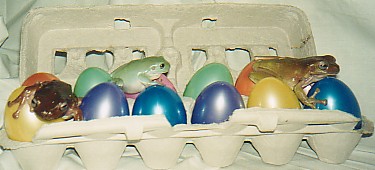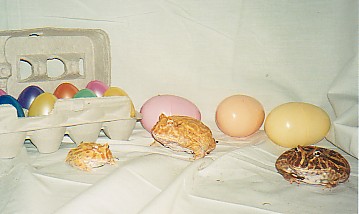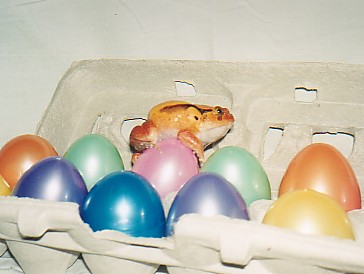 These are just too cute to pass up... so here they are just in time for the holiday.
Beth had her Tomato frogs, Pacman frogs, White's tree frogs, and Roccoco toad pose with some Easter Eggs just for fun. Be sure to check out more of these great photos at her Easter Frog Photos webpage!
Froggy Friends can email Beth at at her email address.
---
---

If you'd like to have your frog featured as Frog Of the Month,
please read the Frog Of The Month! Entry Instructions