Frog Of The Month
This Month's Featured Frog is:
"Toad"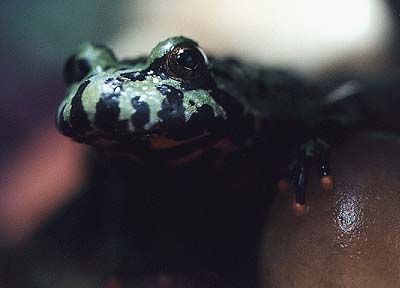 Photo sent in by Brad Wilson.
This is one of six fire-bellied toads that Brad refers to collectively as the "Toad". They spend their days basking, wrestling, eating, mating and making faint little beeping noises.
Read about Firebellied toads on the MEET MY PETS page...
You can email Brad at brad@wubios.wustl.edu
Brad also has a neat page about Blue-Tongued Skinks!
---
Other Previous Frogs of The Month
---

If you'd like to have your frog featured as Frog Of the Month,
please read the Frog Of The Month! Entry Instructions